Department of Communities Staff: Click on the Staff Login Button below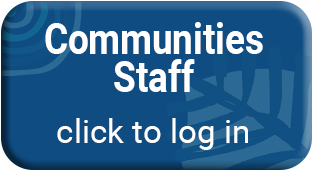 All other uses please login below
Some courses may allow guest access
Having trouble logging in?
Department Of Communities Staff:
Partner agencies or Foster Carers:
Make sure you are entering your email address in all lowercase.  
If you don't have an account, and you're a Foster Carer, work for a partner agency or work in the Child Protection sector then you are welcome to request an account 
Changes to Moodle:
Every Department of Communities staff member can now use Single Sign On (SSO) to access Moodle. Please click the Communities Staff Button to access Moodle without the need to enter any credentials. 
Please note: SSO is not possible if you are outside the Department's network (e.g. at home and NOT on the Communities VPN) - there you need to use your username and password for security reasons to log into Moodle.
Log in using your account on: